Wednesday, August 22, 2018 TODAY




Wednesday, November 27, 2013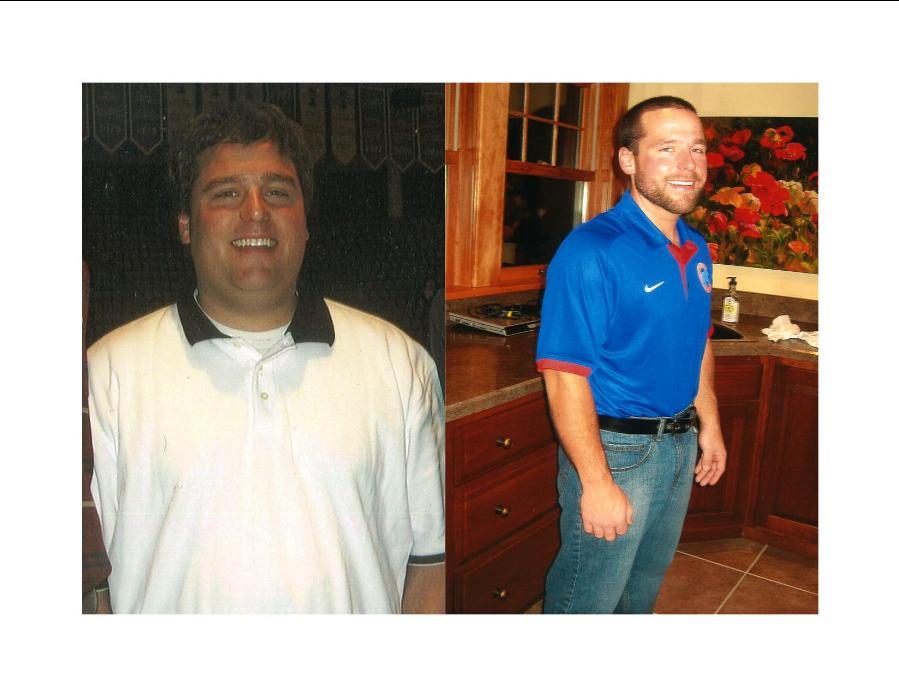 Rachael 9:27am
Patrick:
Since April 2013 I have lost 56 lbs! It has taken a lot of work, discipline, and motivation. My weight loss began when I made a conscious decision that I was going to do something about my weight. Since I can remember , I have always carried some extra pounds. Losing weight was always in the back of my mind but I would never do anything about it. Instead of losing weight, I would keep gaining. I weighed 236 lbs in April and I am down to 180 now! In April I was wearing 2XL shirts and a 40 waist and now I am into a Large shirt and 34 waist!
I began doing the Insanity program and when I moved back to Fort Dodge a few months ago I was looking for a gym that would offer a workout similar to what I had been doing. The REC offered that to me and I have been enjoying my Monday, Wednesday, and Friday workouts at the Rec Coliseum since I joined.



Friday, November 22, 2013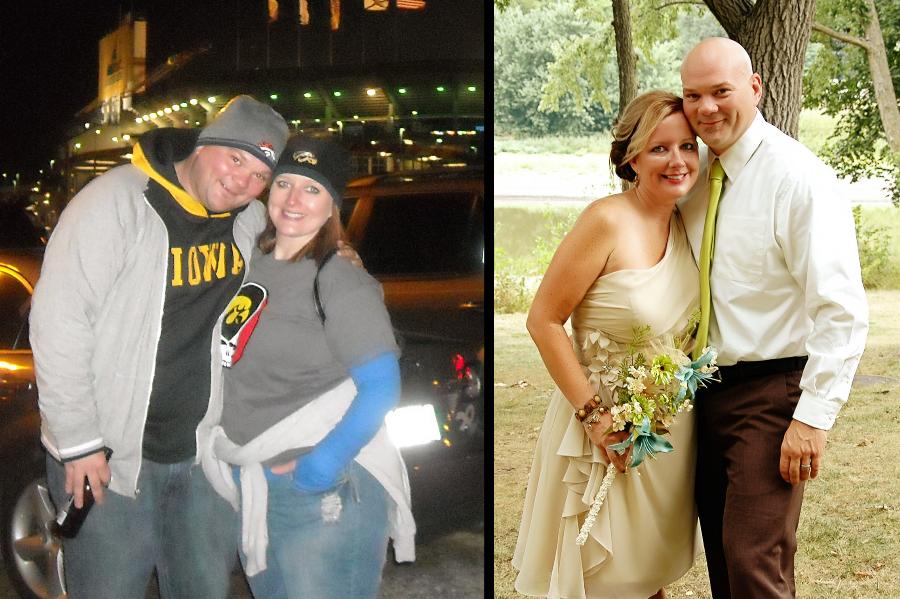 Rachael 8:48am
Rochelle:
Well....you have already posted one of Jeff, but since I am SO proud of him I am sending this one of us together.
Since starting the coliseum I have lost 20lbs. and more than that have noticed that I am WAY stronger than ever before! Together Jeff and I have adopted a healthier lifestyle, changing how we consume food, and making sure that we are active everyday. I have had weeks where I have struggled with my eating and lack of exercise, but through encouragement and drive I get back up and continue my journey, which is not always easy but very worth it. We both feel great, and really enjoy the workouts and motivating instructors.



Thursday, November 21, 2013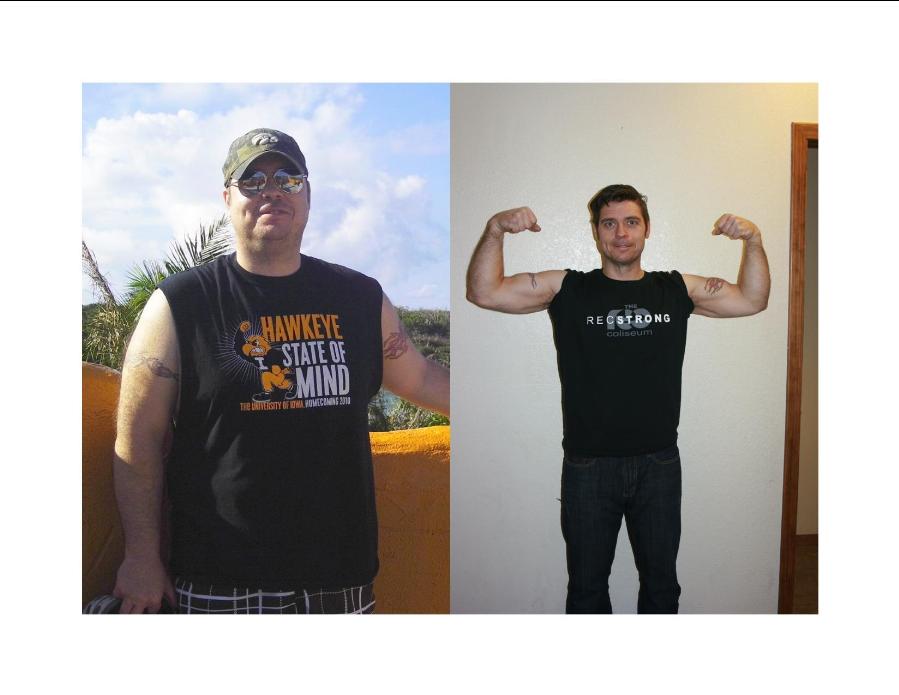 Rachael 8:43am
Chad:
I just decided one day that it was time to make healthier decisions and change my life style. I lost 85 lbs and went from size 40-32 in 6mo. My wife and I started going to the Coliseum when they opened. I go to the downtown rec in the mornings and the Coliseum at night. I also make healthy food choices. I am now the most fit I have ever been and I'm now REC STRONG!!



Tuesday, November 12, 2013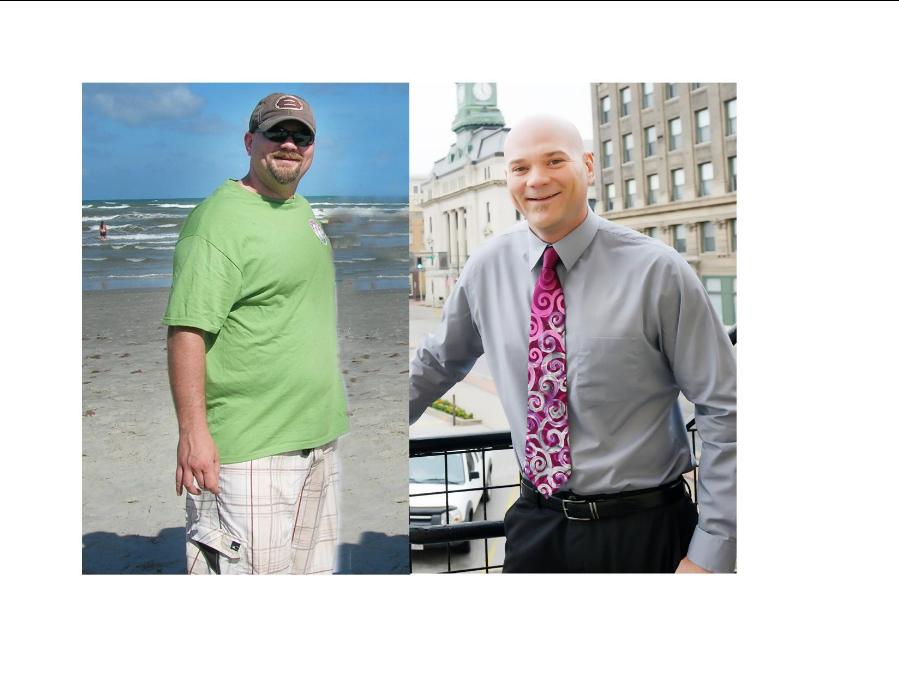 Rachael 10:40am
Jeff:
Here is a before and after photo...this is crazy looking back at...no wonder I didn't have my shirt off at the beach.

I was also asked that I submit what motivates me to work out. So here it is:
I'm motivated to workout by my 'fat' photos and I continue to be motivated by the positive changes that I see and feel physically.
I want to emphasize that it was not easy and in addition to working out I had to change not just how I eat but realizing why I eat. It is a lifestyle change and you don't have to cut out everything all the time, just most of it most of the time.
Lets get real...I love chicken wings and beer!




Rachael 10:49am
Robb:
I started working out at the coliseum when they first offered it in March of this year. I have been going faithfully since then. I had a layoff from working out for 2 years, and my weight crept up to 245 lbs. Not only was I in the worst shape of my life, my health took a nose dive as well. My cholesterol numbers were all abnormal, and I was at the beginning stage of high blood pressure. Since I started, I have lost around 45 lbs. in about 5 months and have kept it off. My current weight is 197. But the benefits have been far beyond than just the weight loss. I am in the best shape I have ever been in my whole life, and continue to make gains every time I workout. My cholesterol numbers and blood pressure have all returned to normal. I literally feel 10 years younger, and I am 43 yrs. old.
What can I say about the coliseum? Nothing less than awesome! I have I been lifting weights for years, and never even came close to being in the shape I am in now. The trainers are great, and push you to make yourself better than you ever thought possible. The variety of exercises keeps you from getting bored, and challenge you enough to make you want to master everything they throw at you. But what I really like is working out with a large group of people, and the positive energy that it creates. No attitudes, no egos, and everyone is in it together. It makes you work so much harder than if you were alone. Not only do you want to be motivated to push past your limit, but you want motivate other people as well. I keep going because the trainers and other athletes refuse to let me quit. You just can't find that type of motivation working out by yourself.
I just want to thank all the trainers, athletes and the Rec staff for all their positive energy and support throughout my transformation. No way I would be where I am at without it! Yes I put in the work, but there is always a different challenge that I need to conquer.

Rec Strong!!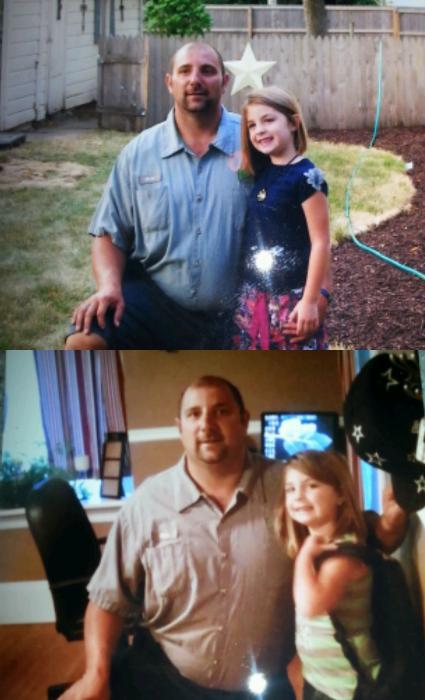 Rachael 10:53am
Shane:
I'm down 50 lbs and feel great!!!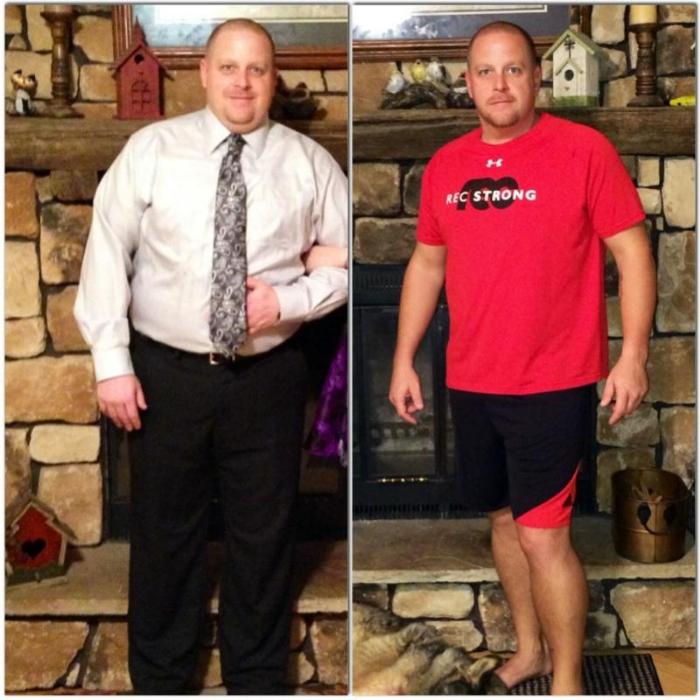 Rachael 2:43pm
Nate:
6 months and over 40 lbs. lost. I feel great, sleep apnea is gone. Great atmosphere, great trainers, and great people helped create great results! RecStrong!!



PREV NEXT